English for Academic Purposes (EAP)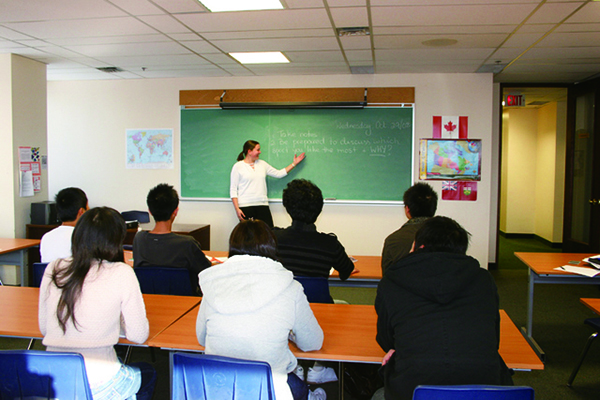 The English Academic Purposes (EAP) program at Toronto International College (TIC) is designed to give a strong English language foundation to our students in order to prepare them for their future University Preparation courses. It allows the students to achieve a whole new level of English proficiency to enable them to succeed in their future university careers. This rigorous program is set up in such a way that students get to practice their English skills not only in the daily classroom environment but also in authentic situations through field trips and other supervised outings.
Our 5 weeks long modules require students to study 8 hours a day, 6 days a week. The components of each module include Listening and Speaking, Grammar Practice (particularly at lower levels), Academic Reading, Academic Writing (Essay Writing at Advanced level) and Research Methods courses at various levels starting from Low Intermediate Level (Level 2) and ending with Advanced Level (Level 5). Also included into the EAP program are IELTS preparation courses.